Ready for a
more efficient
accounting process?
Dexterous Group is a Sydney-based bookkeeping and accountancy firm which specialises in helping businesses grow. We'll simplify and manage your finance function so you can focus on what matters most: your business.
We're a multi-award-winning accounting firm with over 20 years of experience in the field. We deliver more value for less.
Our motto is "Make it grow!" We analyse data to give valuable insights into areas where you  can  grow your business.
With our 365-day support , businesses have  nothing to worry about.
Our fixed-price packages allow businesses to plan ahead and budget, knowing that they will  not receive an invoice each time they call  us  or  ask for advice.
We know that business needs change according to demand and seasonality. We are responsive and agile, and our team is always available  to  help.
We invest in technologies, creating greater efficiencies in your business at no cost.
"Dexterous Group offers really competitive and high quality packages that add great value to our business. Outsourcing our payroll and accounting functions has allowed us to concentrate on growing out business. I will happily continue to recommend Dexterous group to our clients."

Belinda Roets

Quality Connex
"Since Nick and the amazing team at Dexterous came on board, Harmony Build has gone from strength to strength. This is in no small way due to the additional time I have each day to concentrate on the business."

Dominic Williams

Harmony Build
"Dexterous Group provides an efficient and transparent bookkeeping service. Their expertise in delivering accurate and focused monthly management reports has really identify ways to secure new business while keeping our resources lean and productive."

Mike Rosenbaum

CEO , Spacer
"We have had such a positive experience with Dexterous that we have recommended them to all our suppliers and business partners."

Lee Michaels

Habitat Digital
"We engaged Dexterous to provide our bookkeeping services and transition to cloud-based accounting software. Dexterous enabled us to transition to the cloud within a short time frame and in a very professional manner."

Marvin Van Stralendorff

Carbon Reduction Institute
"As a start-up, it's extremely important for us to ensure we're getting the most value possible and we are in full control of our business costs."

Millie Zinner

Motherhood App
"Dexterous Group's expertise in compiling and presenting accurate and focused business insight reports has really helped WhiteSky Labs to identify ways to secure new business while keeping our own resources lean and productive. Their competitive rates are of great value and their services have been integral to our success."

Steve Wilson

CEO , WhiteSky Labs
"I have worked with a lot of accounting service providers, and I can confidently say Dexterous are the best I have worked with. Your team are very responsive, and always have the client top of mind."

Margarita Claringbold

Virtual CFO
"Dexterous Group has given us reliable, responsive and seamless accounting and bookkeeping services. The data and reporting that Dexterous Group provides has allowed us to be more customer focused as we have peace of mind that our bookkeeping and accounting function is in safe hands."

Kris Black, CFO

SprintQuip
"It genuinely has been of great help to me post-acquisition to have Dexterous' support. Nick, you have a valuable cost effective solution for companies our size. Thank you."

Matthew Johnson

Sentral Head of Finance
"I do appreciate all the hard work and commitment of the Dexterous team and Kate is a pleasure to work with."

John Byrne, CEO

Neutral Bay Creative Activities Group
"By outsourcing these functions to Dexterous, we can keep core team members doing what they are good at, reducing the distraction that financial compliance and reporting can cause."

Stephen Rose, Director

Trupanion
Dexterous Group had a very personal approach and understood my systems and needs very quickly. I am highly impressed and confident in their ability to fulfil a gap in my company.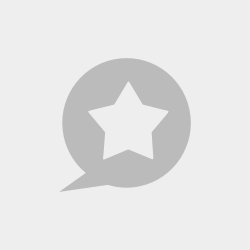 Fantastic team! Efficient, effective & responsive. Happy to be a long term client. Thanks again Nick & the Team!
Insights to Grow your Business.
Subscribe to our Newsletter
Due to the current health crisis, many of us have…
In March 2020, the Australian government announced the $1,500 JobKeeper…
$1,500 JobKeeper subsidy to keep staff employed Date From 30…
Make an
appointment today.